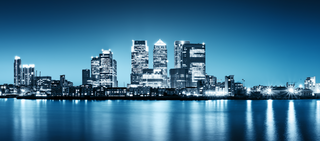 Welcome to Gill Noble
On your side at your service
Gill Noble are trusted and respected insurance brokers and financial advisers. We've been helping clients find the cover they need for more than 50 years.

By sourcing the insurance you need through a broker, you gain the services of a specialist advocate. Not only will we help you find precisely the right policies, we also handle claims and renewals for you, and can provide individual and corporate advice on other financial matters.
Call me back
Leave your details and we will call you right back
✔

Thanks for requesting a quote,we will be in touch shortly
Mortgages
For all purposes

Anyone is free to apply directly to a lender for a mortgage, but achieving the most suitable arrangement through experienced financial advisers such as Gill Noble often makes better sense. We have helped generations of homeowners take their first steps on the property ladder – and move up to the homes they always wanted. Whether you are a first time buyer, looking to re-mortgage, or seeking a buy-to-let or commercial mortgage, let us help. We have access to competitive rates and terms from a wide panel of mortgage lenders, and we constantly monitor the market for the best deals. We can advise on all aspects of your mortgage – whether you should opt for interest-only or repayment, fixed or variable rate, and length of term too. We'll even help prepare your mortgage application for you, so lenders will look on it in the most favourable light. With Gill Noble on your side you are one step closer to securing the mortgage, and the property, that you want. We can also help to arrange the types of cover that your lender may require including Critical Illness cover & Term Assurance. Call us today on 0208 464 6636 for an informal discussion of your mortgage requirements.